Inboard Sterndrive Hydraulic Boat Steering Systems

Large inboard boats with displacement hulls can generate high torque loads. Uflex offers a wide variety of Inboard hydraulic steering systems including helms and cylinders that can be paired together to provide optimal steering for your Inboard or sterndrive application. There are many different variations to determine when planning and preparing for a new hydraulic steering system Install. We offer 5 different systems out of the box that will get you up in running in no time. The packages are listed below but do not include hose kits or steering wheels. If you currently have hydraulic steering and are looking for replacement parts, we can help. Send us your information via our contact form on the parts you need and a customer service representative will be able to help you.
See the information below which will help you if you are needing diagrams for installation of a new system. So let us help you with your Inboard sterndrive hydraulic steering.
WARNING: These recommendations should be used as a general reference only. Final selection should be made with the assistance of a qualified installation technician. For any further information please contact our Technical Service.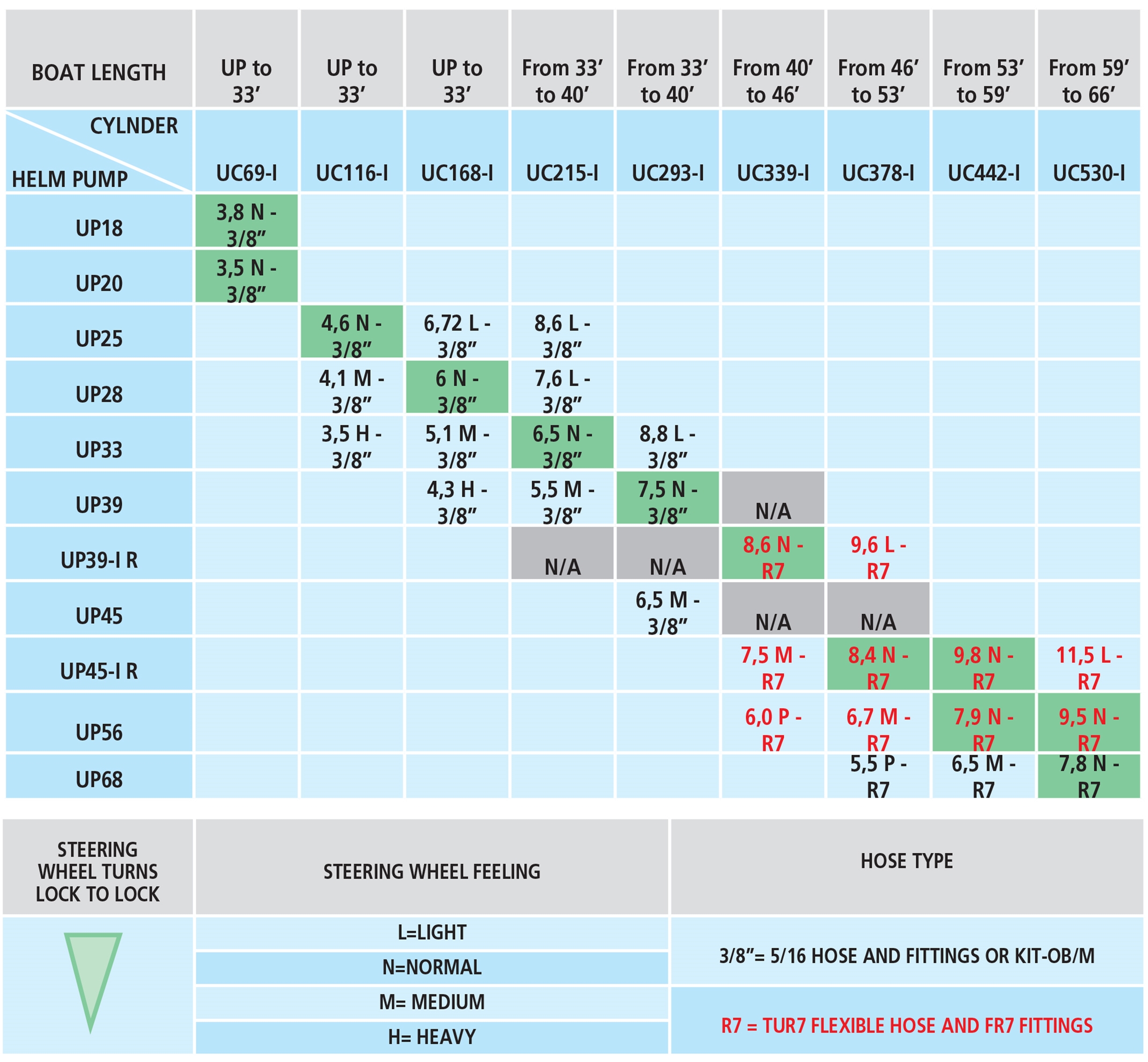 Single Steering Station Installation Diagram


Dual Steering Station Installation Diagram


Inboard Hydraulic Boat Steering Packaged Systems
System 1.1 Max Rudder Torque: 58kgm - 5043 lbs. in. Turns lock to lock: 4,9
This system is most commonly used on boats up to 33ft in length.The SYSTEM 1.1 is a complete Inboard Steering package, that come in 5 different configurations see spec chart below. All kits include Helm Pump, Cylinder, Valve & Fitting Kit, Oil. Flex or Copper Tube and Steering Wheel not included. For an Additional Station add one Helm Pump, Fitting Kit, Oil and Steering Wheel. Due to different lengths of hose required per each configuration please see hose kits for selection of Hose Kit needed per your configuration.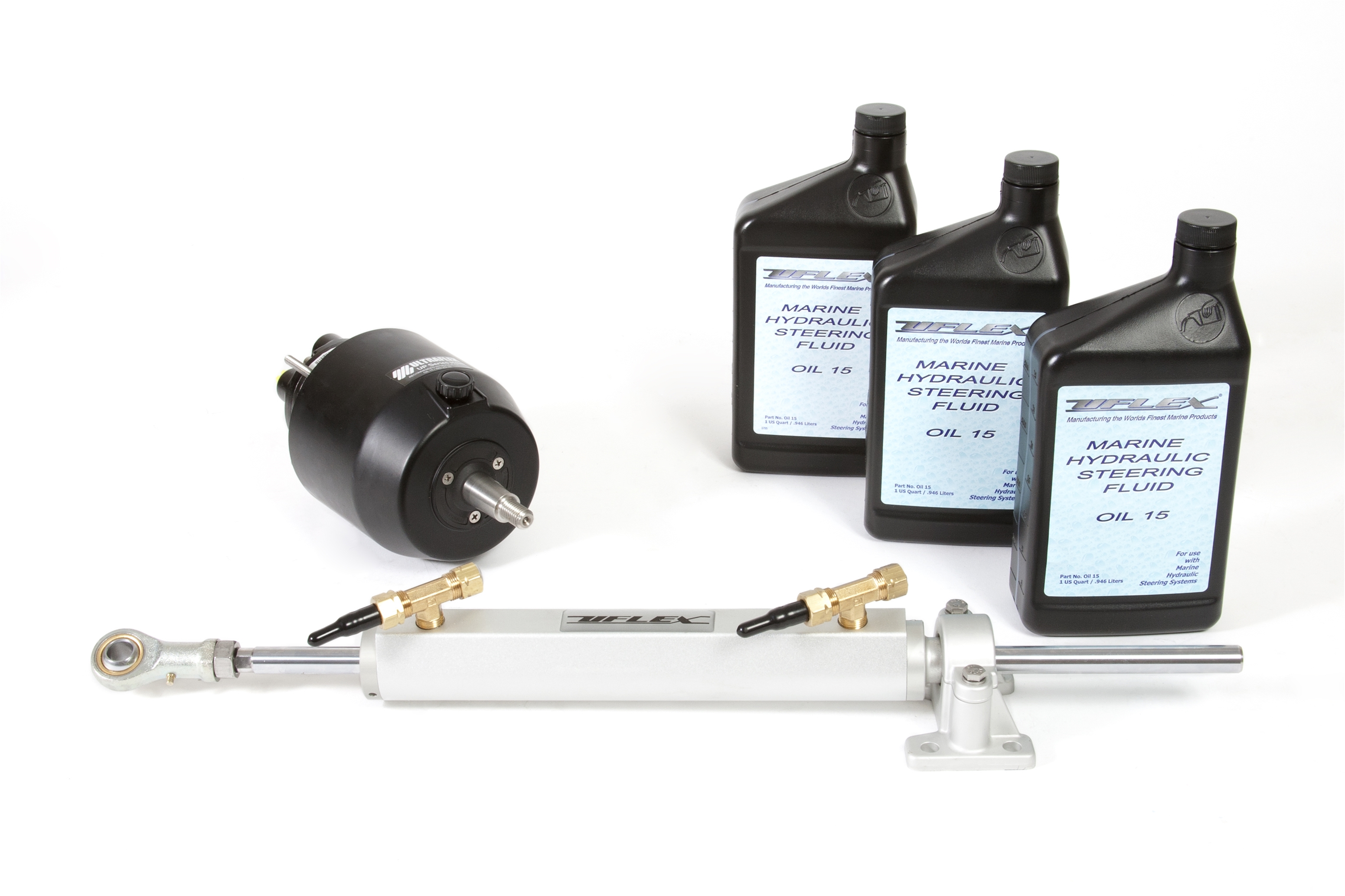 System 2.1 Inboard Boat Steering Package
System 2.1 Max Rudder Torque: 87kgm - 7565 lbs. in. Turns lock to lock: 6


System 3.1 Inboard Steering Package
System 3.1 Max Rudder Torque: 87kgm - 7565 lbs. in. Turns lock to lock: 6


System 4.1 Inboard Steering Package
System 4.1 Max Rudder Torque: 111kgm - 9652 lbs. in. Turns lock to lock: 6


System 5.1 Inboard Steering Package
System 5.1 Max Rudder Torque: 111kgm - 9652 lbs. in. Turns lock to lock: 6