Boat Hatch Lifters Installation And Electrical Requirements
AV and Ulysses series electrical boat hatch lifters Installation and electrical requirements.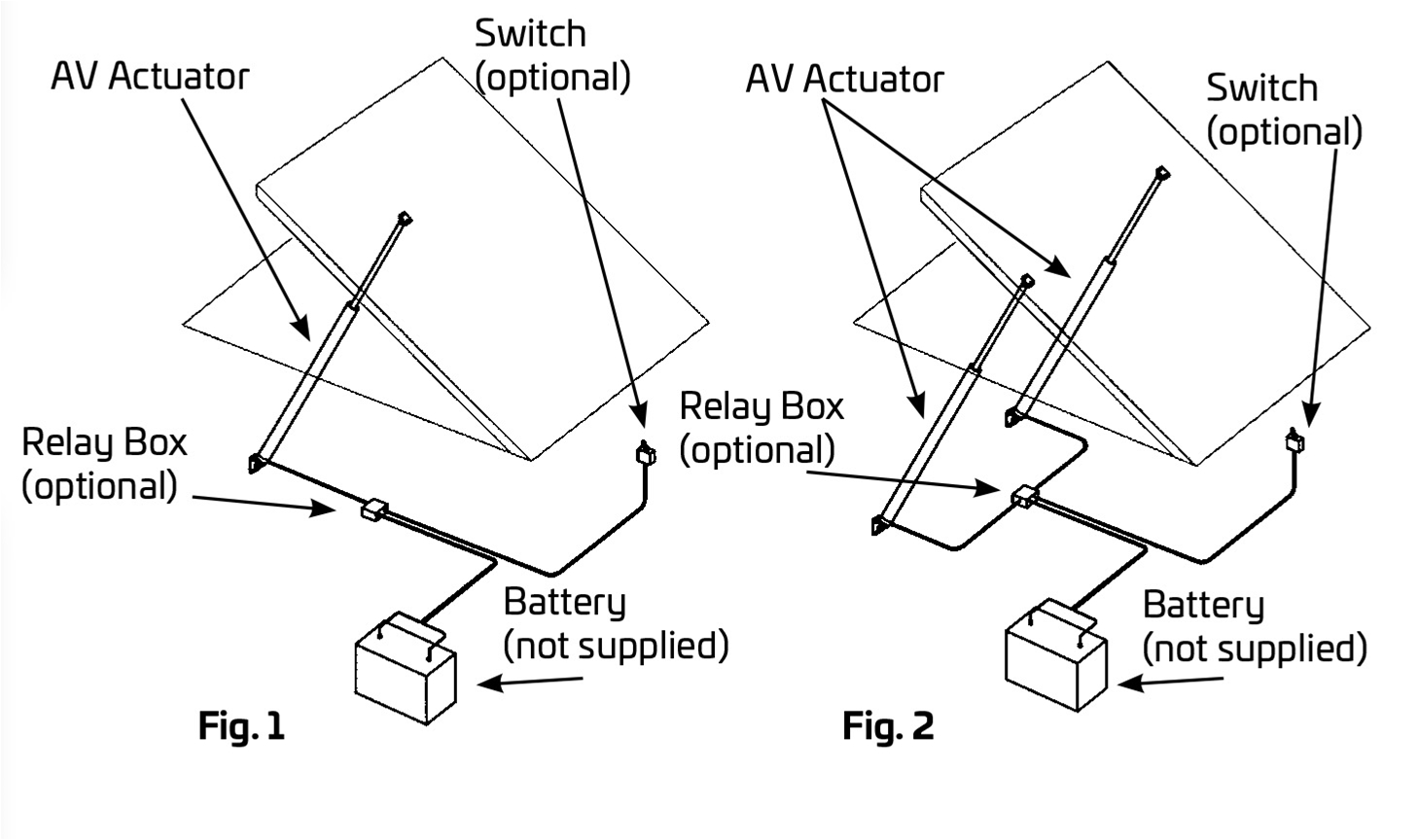 Note: Values of K with ratio included between approx. 0 and 0.5 (if ratio>.05 use K=1)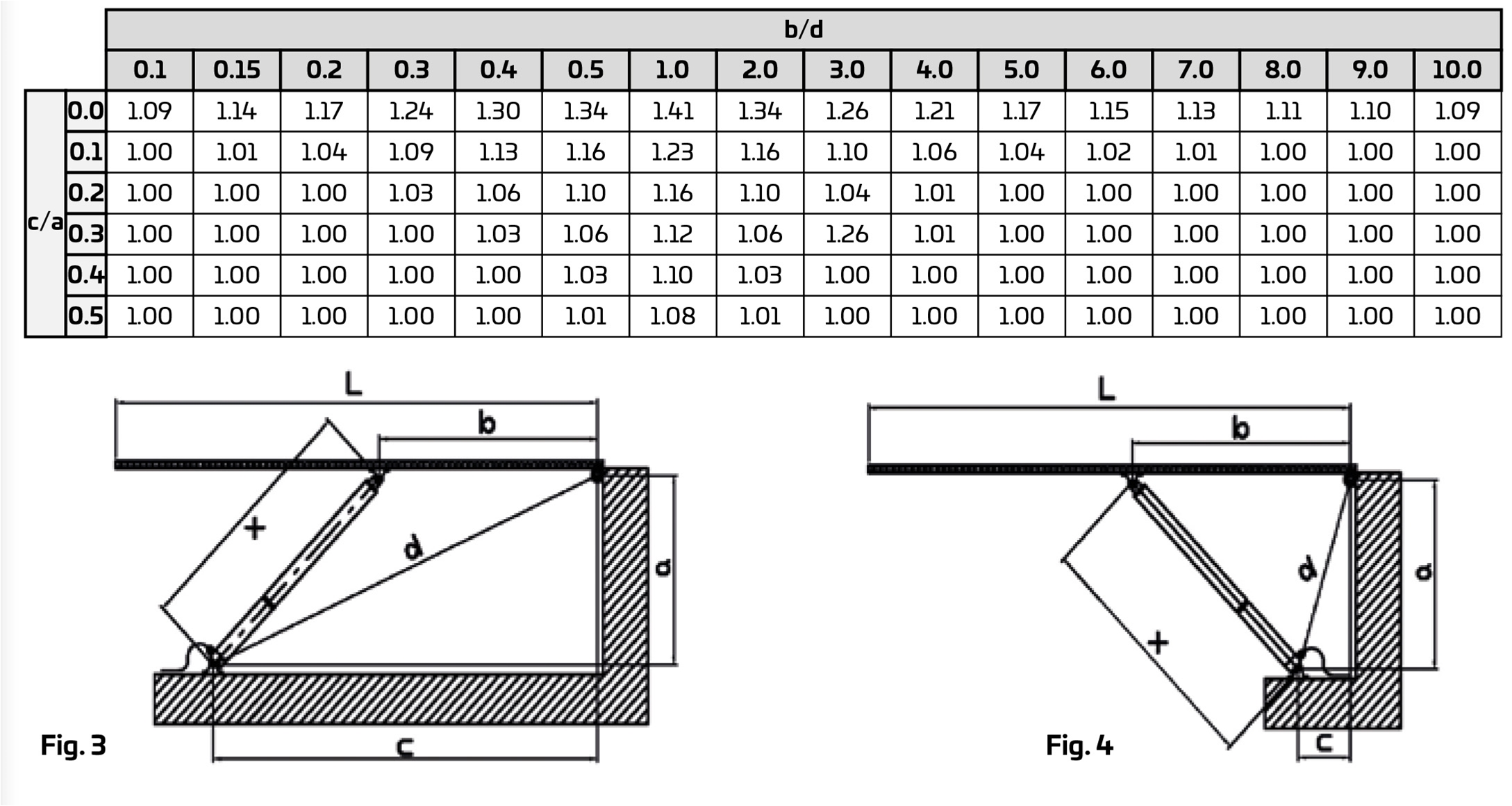 INSTALLATION
The following equation will help you to calculate the maximum strength (Fmax) required from the hatch lifter to open your hatch, knowing the dimensions and weight of the hatch and the position of the mounting brackets.
Fmax = P x L x X x K* 2 b a
Maximum load (Fmax):
AV Series actuators: 1200 N (120 kg - 265 lbs) single installation, pushing only 2400 N (240 kg - 530 lbs) dual installation pushing only
Note: when the load exceeds 2400 N (240 kg - 530 lbs), it is possible to install more than two AV actuators. Please, contact our Technical Service for the proper electrical configuration.
ULYSSES actuators: 650 N (65 kg - 144 lbs) single installation only, both pull and push.
Components Description AV Series Hatch Lifter
nº 1 AV actuator for single installation (Fig.1)
nº 2 AV actuators for dual installation (Fig.2)
External diameter: 48 mm (1.9" )
Length at closed position: 377 mm (14.8") + stroke
Maximum oscillation range: 125°
ULYSSES Series actuators
nº 1 Ulysses actuator (Fig.1)
no dual installation
External diameter: 34 mm (1.3")
Length at closed position: 308 mm (12.1") + corsa
Maximum oscillation range: 180°
Power supply cable:
AV and ULYSSES actuators are supplied with 5 ft (1,5 m) of electrical cable
Warning: in case of longer cable length required, do not substitute the existing harness, but make a junction following the instructions supplied with the product. Relay Box: 12-24V (on demand) Two way push-button with central off position (optional) Fuse (not supplied) Battery (not supplied)
Relay Box: 12-24V (on demand) Two way push-button with central off position (optional) Fuse (not supplied) Battery (not supplied)